【No Gateway Needed】The sensor is paired with App via Bluetooth and is controlled on App via WiFi.
【Low-Battery Reminder & History Records Check】There is a reminder on App about the low battery, and 3-month history records are automatically saved.
【Status Sync & Camera Binding】Check the status of the sensor through App to get the real status. You can also add a camera to view.
【Easy Installation】With Simple peel and stick installation, it is easy to fit in door frames and window sills.
【Note】Batteries are not included in the package.
In stock
$9.00
In stock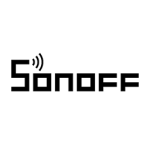 Your custom content goes here. You can add the content for individual product